What are the funniest gay bar names?
Go to most large cities and you'll stumble upon bars with names like The Eagle or Rainbow Lounge on the gay scene.
But, which cities can boast to have smuttily named bars like 3-Legged Cowboy or Head Hunters?
This list celebrates the creative and absurd bar owners the world over who have made bold, bold decisions when naming their businesses.
But, first, an apology…
Compiling this list has exposed how… well… puerile my sense of humour is…
If that's not your thing then this list isn't going to be for you.
But, if you love the lewd and the ludicrous then strap yourself in for some giggle-worthy names!
And, yes, these were all genuine, real-life places.
And, no, I don't know how some of them got away with it either!
Oh, and, whilst you're here – make sure you also check out the funniest lesbian bar names!
Manhandler Saloon
Manhandler was a Chicago institution, open for 40 years before closing in 2020.
And in that time it lived up to its name many times over, with a dark room in the back of the bar providing ample opportunities for… well… handling men!
The Sausage Factory
Not an actual gay bar, but as it is located in the historical LBGT district of the Castro in San Francisco, it holds a special significance to the community.
And, it has a legitimate reason for being named The Sausage Factory! It's not just a dirty name that's sprung from someone's smutty mind!
Before it was a restaurant, the building used to be an actual, real-life sausage factory.
Who even knew those were a thing?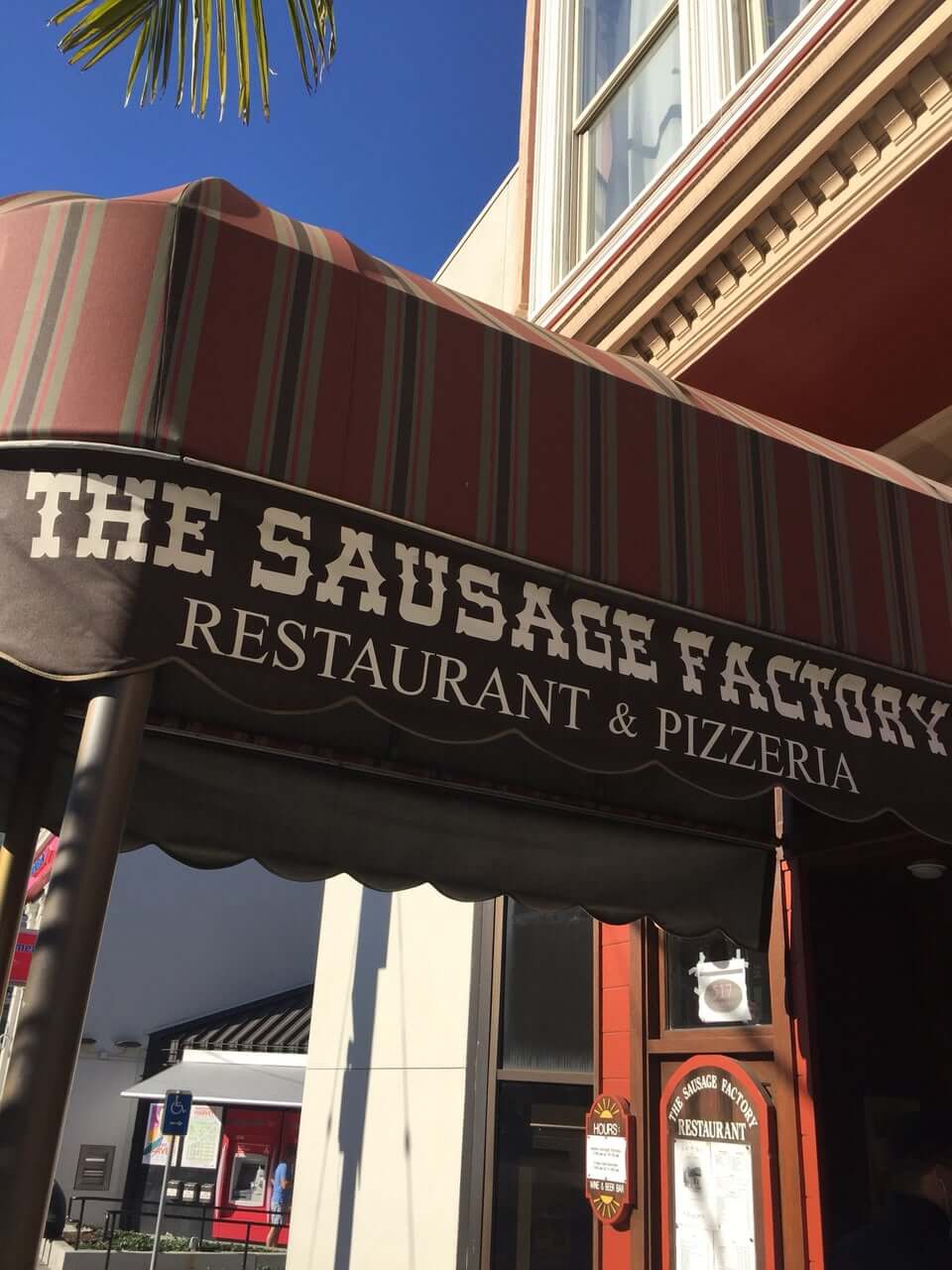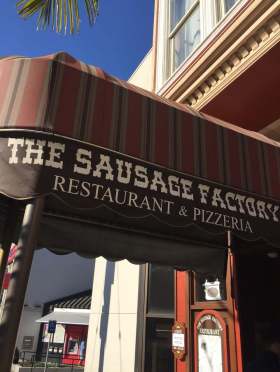 The White Swallow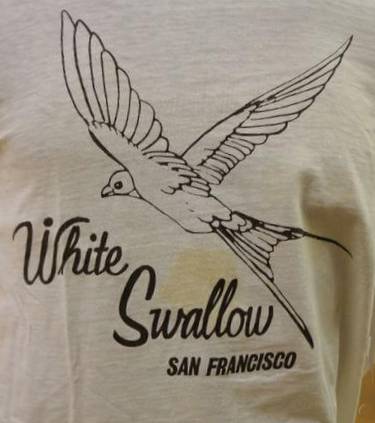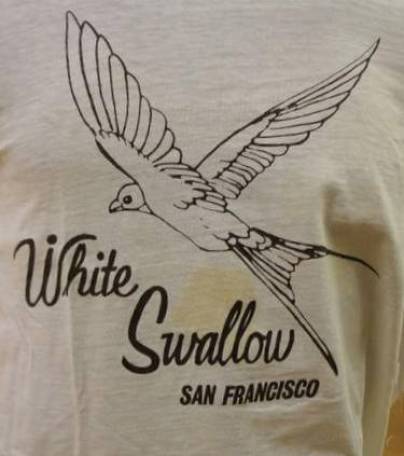 Filth.
Absolute filth.
Apparently there is a long tradition of naming gay bars after both a colour and a bird – think Blue Crow or Red Swan.
But, when you ponder on the name of this bar for a second or two… and when you consider that there is a certain white bodily fluid that some gays choose to spit and some to swallow, you realise there's a definite double meaning to this bar's name.
Mabel's Beauty Shop and Chainsaw Repair
If the campy name wasn't enough to hook you, how about the strange antics of the bar's owner?
The bar, which was in Birmingham, Alabama, was unfortunately the scene of a grisly unsolved robbery-murder on January 3, 1989. As well as stealing cash from the register, the robber shot and killed bartender David Painter.
Rather than take the proper time to mourn the bar reopened the very next day. To add to the strange decision making they decided to mark the occasion by offering a special on Bloody Marys.
Maybe they just had a really dark sense of humour?
Soon thereafter the bar closed, but the owner went on to open the equally brilliantly named Eunice Crabtree's Cut Rate Delicatessen & Bait Shop.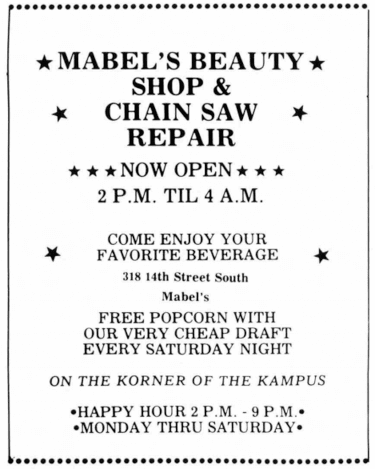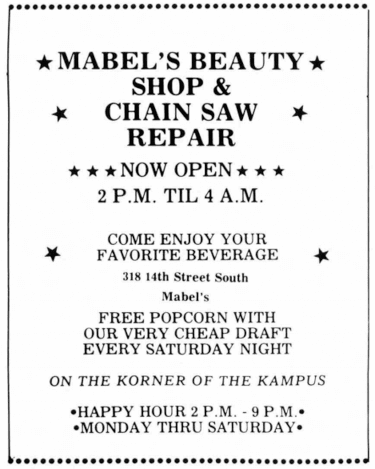 3 Legged Cowboy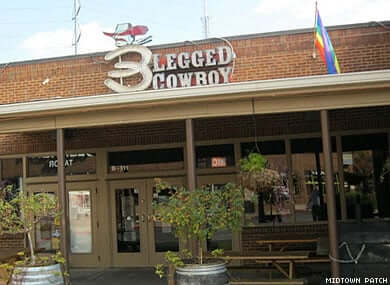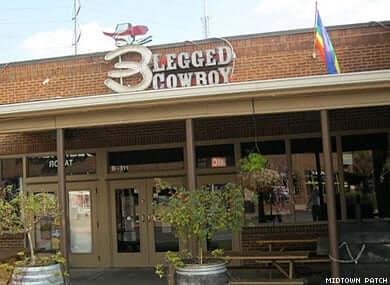 Get this, instead of having a disco ball in this Altanta, Georgia bar, they have a disco saddle.
That's right – a horse saddle covered in mirrored discs that spins above the dance floor, reflecting light on the bar's revellers.
That's almost as good as the bar's dirty name, evoking a well-endowed cowboy.
Manhole
Now, this was one of those good old fashioned gay bars – dark, dingy, sweaty and gritty.
And, with an enforced 'no-dress' code, it was never long before other patrons in this Chicago nightclub saw your manhole (ok, that was a terrible joke. I'm sorry).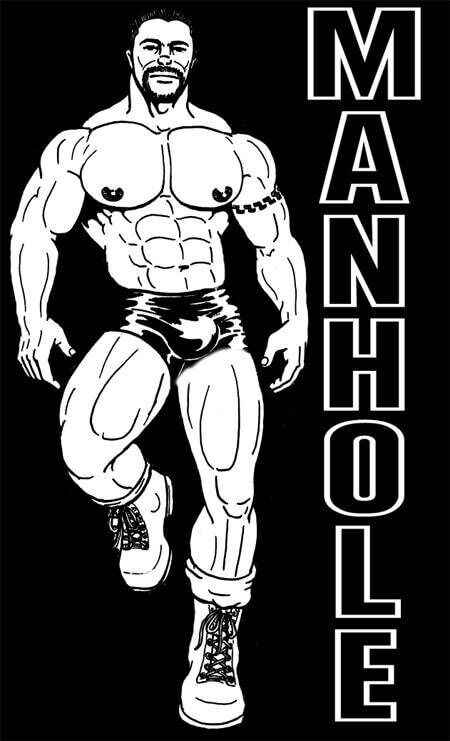 Pecker's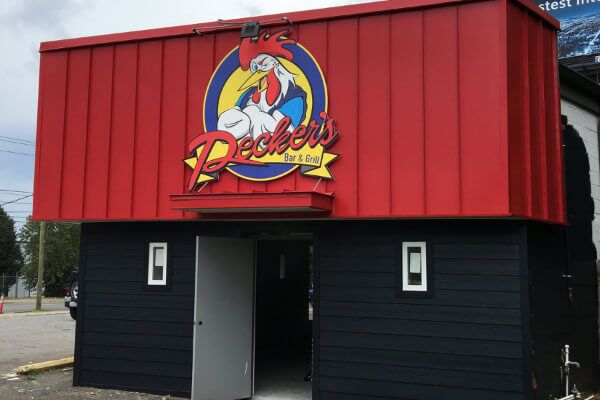 Pecker is US slang for penis.
That's it. That's the joke.
I know it's not sophisticated, but it gets the job done.
CC Blooms
All you need to know about this bar in Edinburgh, Scotland, is that it shares a name with Bette Midler's character in the 1980s melodrama Beaches.
Yes, you read that correctly. The bar is named after a Bette Midler character (and, sure, Mayim Bialik if we're including the flashback scenes).
Could it get any camper?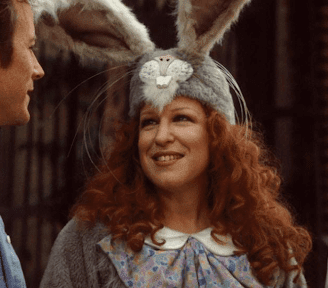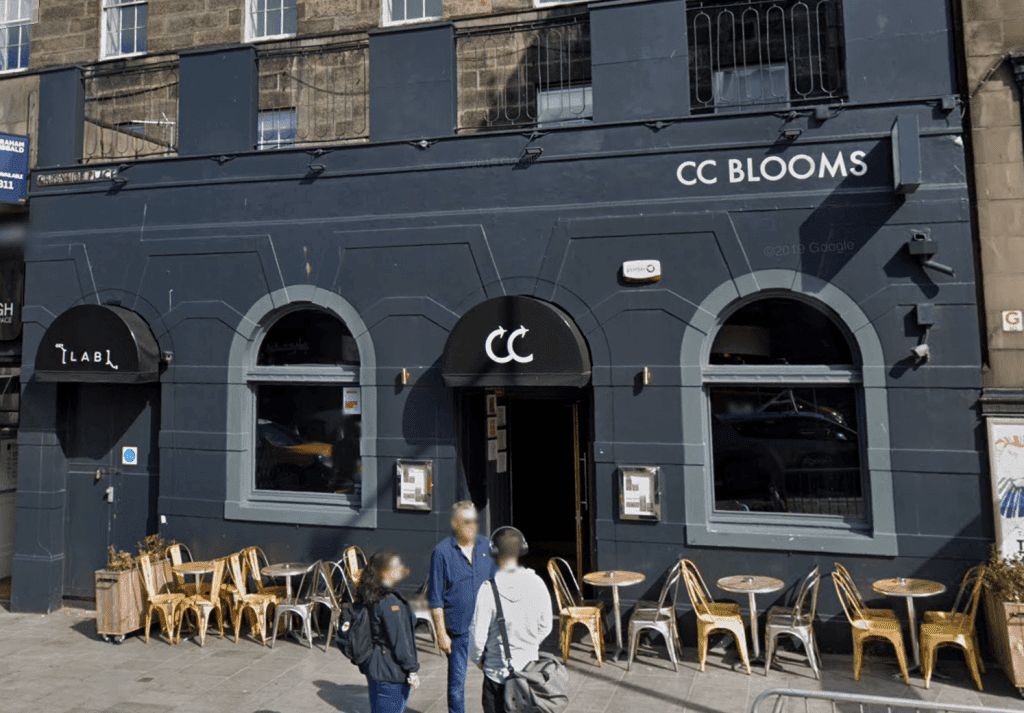 The Beaver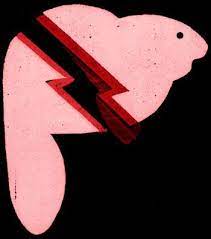 Featured numerous times on Lost Spaces, The Beaver was a dive bar in Toronto that catered to a more alternative crowd.
Oh, and, as for why it's funny – see the entry for The Pecker above.
Sophisticated it may not be, but naming your bar after a slang word for vagina is a winner in my eyes.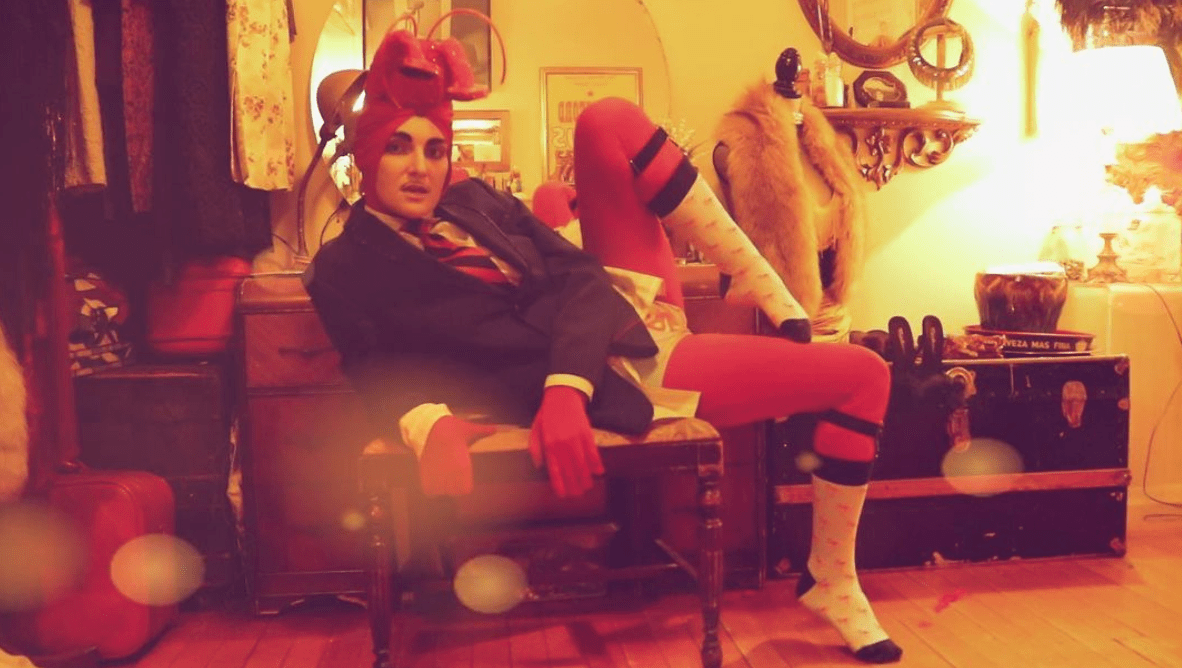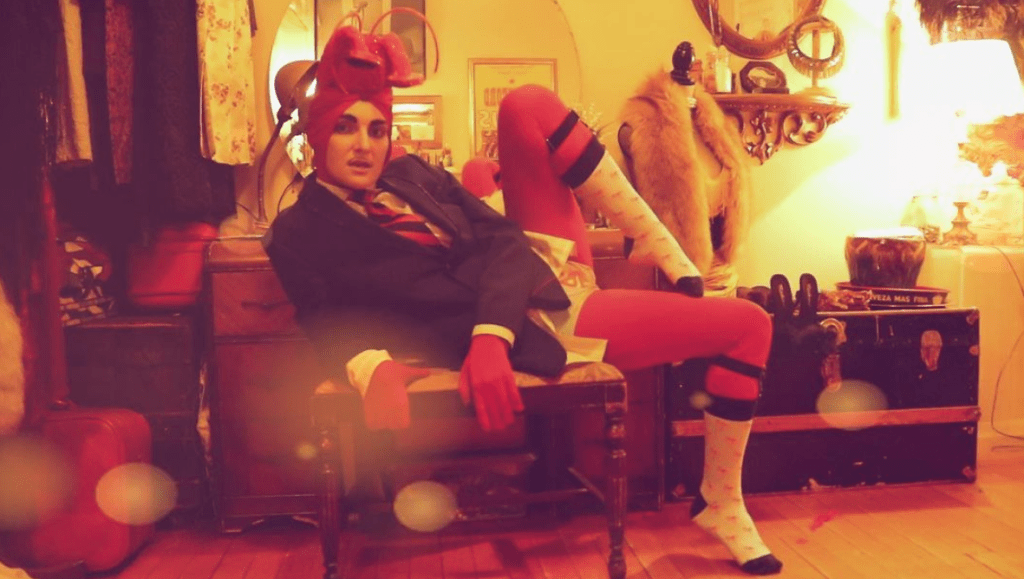 "It's full of weirdos, and it's just a crusty, wonderful little gay dive bar"

Prawn Waters, sharing why The Beaver was so special, on Lost Spaces Podcast
lüb
The genius of this name is that, by simply adding an umlaut (those two dots above the u), the bar is at once trashy AND classy.
That's quite a feat.
Alas, Torontonians weren't quite as excited by a bar named after lubricant, and the bar closed in the mid-00s.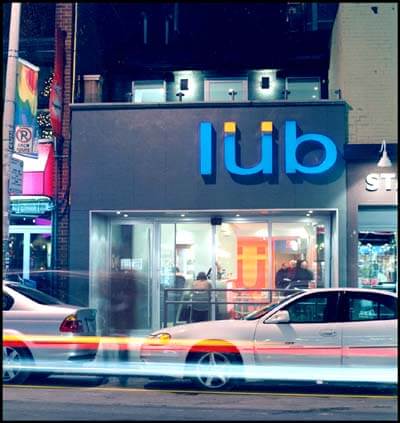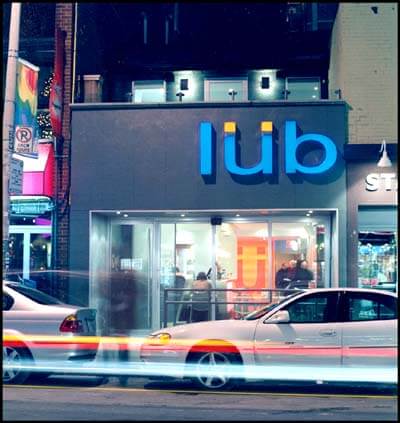 Ramrod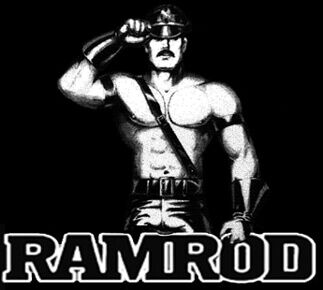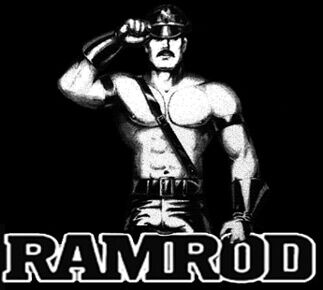 Now, this is a somewhat dated reference, so in order to illustrate how funny it is let's have a look at the dictionary definition of 'ramrod':
A ramrod is a metal or wooden device used with muzzleloading firearms to push the projectile up against the propellant.
So, translating for a gay context, the bar's name is referencing butt stuff. Who doesn't love butt stuff?
Unfortunately, this Boston institution closed in 2020, a victim of gentrification in the city.
Meu C* que Brilha
Depending on whose translation you most trust, this bar in Sao Paolo was named either My Arsehole That Shines, or My Cunt That Shines.
Either way, locals usually went for the less explicit MCQB when talking about the venue.
Head Hunters
This is one of those occasions where I'm not sure if the bar's owners were even in on the joke.
An upscale, tropical themed restaurant targeted at older gays, the Sacramento venue had none of the grit and smut of others on this list.
And with an interior of exposed wood beams, bamboo furniture and tropical plants, it would be downright uncouth to suggest patrons were on the lookout for fellatio.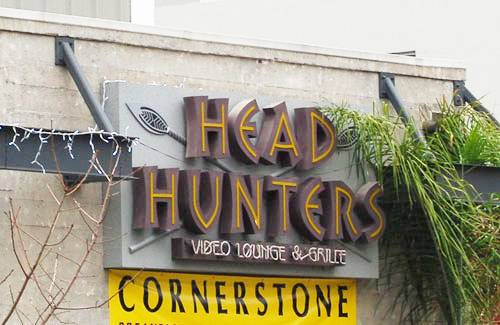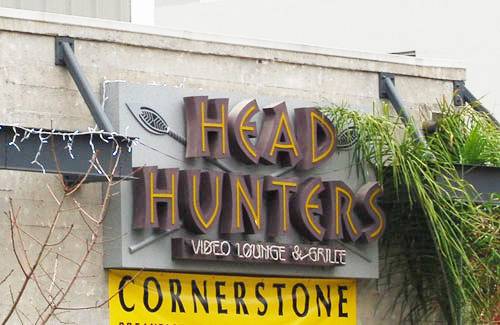 R7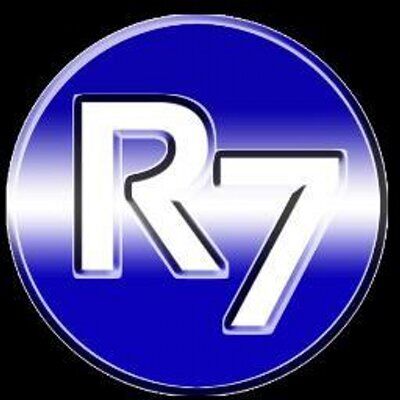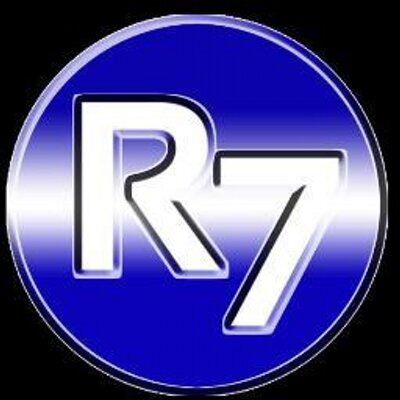 It took me a little while to get this one.
If you too are struggling it might help to say it out loud.
R7.
R-7.
Arrr. Seven.
Arse. Heaven.
Get it now?
JR.'s
This is one for fans of kitschy 80s soap operas.
The name, in and of itself, is not that interesting.
It becomes mildly amusing when you learn that the bar is named after the main character in Dallas, a popular prime-time soap opera from the 80s.
It's not until you discover that there is a sister lesbian bar around the corner named Sue Ellen's that you realise the absolute genius at play!
You see, Sue Ellen was the name of JR.'s wife on Dallas!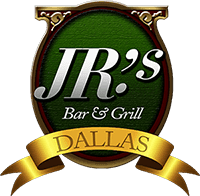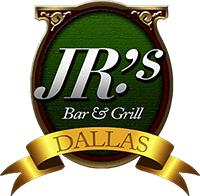 Did I miss any funny gay bar names?
Got a gay bar in your town with a funny name? Why not get in touch and let me know all about it?