For a long time Stoke Newington (or Stokey, if you want to sound like you're a local) was commonly referred to as 'lesbian mecca'.
It had a sizeable queer community, an organic farmer's market, and a good handful of lesbian bars.
Heck, one of the schools in the area, the imaginatively titles Stoke Newington School, was the first to include LGBT History month into its curriculum way back in 2008.
But, over the years the lesbian bars have closed, and the area is looking a little less queer.
Here's a round up and celebration of the bars that may be gone, but will never be forgotten!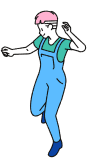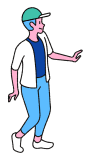 Do you have any memories from Stoke Newington's lost lesbian bars?
Any bars or clubs that are missing from this list?
Get in touch and let me know (and there are always bonus points if you share embarrassing photos)!
Lost Lesbian Bars of Stoke Newington
1990s
Due South
Where: 35 Stoke Newington High Street, N16 8DR
When opened: early-1990s
When closed: 1996
A lesbian bar run by Eulanda and Siobhan, this was the place to be for a quick game of pool, or to celebrate/commiserate after your team had played football on Hackney Marshes.
But don't be getting too rowdy, as the pub is right next door to the police station.
After it closed Eulanda went on to open The Y Bar on Essex Road, Islington, and Siobhan opened Blush Bar (see entry below)
The building that housed the bar was demolished in 2003, and is now a Tesco.
Oak Bar
Where:79 Green Lanes, Stoke Newington, N16 9BU
When opened: 1993
When closed: 2013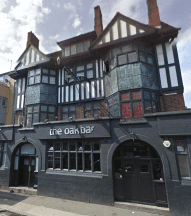 Oak Bar was on the Newington Green side of Stoke Newington in a mock Tudor building originally constructed between 1829 and 1846. A spacious bar with a big dancefloor (as well as obligatory pool table!), Oak hosted nights such as Lower the Tone and even Shinky Shonky for a short while. Alas, the bar changed focus and is currently a straight bar called The Leconfield.
Blush Bar
Where: 8 Cazenove Rd, London, N16 6BD
When opened: 1997
When closed: 2015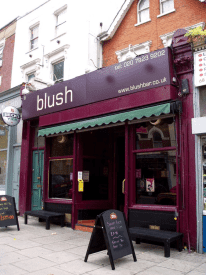 Blush Bar, as discussed in a recent episode of Lost Spaces, was the lesbian bar set up by Siobhan after Due South closed. The living-room sized bar served a mixed clientele and hosted a number of nights, including karaoke, quizzes, and an open mic. It also had 'the coldest beer in north London', according to author Clare Lydon. The walls were covered with a rotating selection of artworks from local artists, and those in the know knew to use the downstairs toilet rather than queue for the ones by the bar!
"It was my lifetime's ambition to move to Stoke Newington, so I'd achieved it. And I thought, 'well, there's nothing left to do'. And then I found Blush Bar…"
Clare Lydon, reminiscing about her memories of Blush on the Lost Spaces Podcast.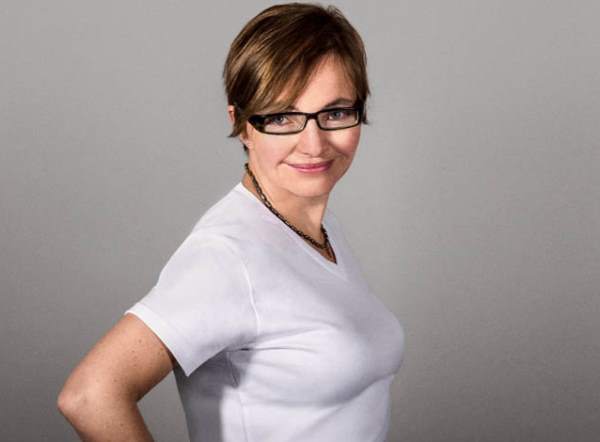 Listen & Subscribe for Free: Apple Podcasts | Spotify | Google Podcasts | Everywhere Else
2010s
Stokey Stop
Where: 176 Stoke Newington High St, London N16 7JL
When opened: 2013
When closed: 2016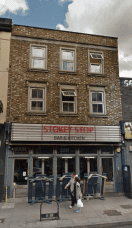 Popping up on Stoke Newington High Street, this bar had a brief run as a restaurant and drinking spot on the busy strip.
With both an ground floor and basement area, the bar offered karaoke, open mic, and quiz nights before sadly closing in 2016.
The Place
Where: 182 Stoke Newington road, London N16 7UY
When opened: 2012
When closed: 2013
Taking over from a Turkish restaurant, The Place kept some of the fixings and charm of the previous inhabitants but made it their own in this short-lived cafe.
Established by Stav B, a well-known promoter on the London scene, The Place billed itself as more of a queer space, and was welcoming to everyone who wanted to have a cup of coffee and people watch.
Sadly, almost as soon as it appeared it was gone again, and though they were looking for a new, permanent home this doesn't seem to have materialised.
Various nights
Not all nights had a permanent home.
Some events that were held in and around Stoke Newington include:
WANC Cafe (Women's Anarchist Nuisance Cafe) – a DIY, vegan, creative monthly cafe which was held in squatted and autonomous spaces around Stoke Newington and the rest of Hackney from 2000 to 2012.
Club Motherf*cker – this queer indie rock night started upstairs at The Garage in Highbury and Islington in 2003. A few years later it had made its way to Bardens Boudoir, on the border between Stoke Newington and Dalston.
The club night's creators, Beck Rosoman and Zena Blackwell, stopped producing the night in 2013.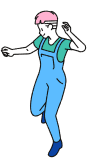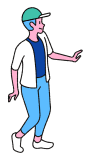 Do you have any memories from Stoke Newington's lost lesbian bars?
Any bars or clubs that are missing from this list?
Get in touch and let me know (and there are always bonus points if you share embarrassing photos)!