Always wanted to find out more about gay history, but never been sure where to start?
Want to expand your knowledge beyond the Stonewall riots?
Hear personal stories from people who helped change the world?
Well, you're in luck!
I've put together my recommendations of the 10 best gay history podcasts.
From the chatty to the serious, the in-depth to the anecdotal, you're bound to find a podcast that you'll love.
Listen for: An American perspective
Eric Marcus, the man behind Making Gay History, has a decades-old archive of audio interviews with a range of queer heroes – from Marsha P. Johnson to Ellen DeGeneres.
His mission is to 'queer' history – provide insight in to the perspectives of the often marginalised LGBTQ+ people who were there and whose stories need to be heard.
This unveiling of our hidden history gives a fascinating view of America in the latter part of the 20th century.
Listen for: A glimpse in to the UK's history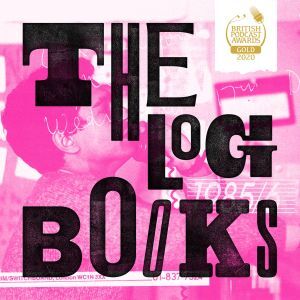 The Log Books in question are those used by volunteers of Switchboard, a UK-based charity that provides a helpline service for people from the queer community.
Each season of the podcast covers a different time period. This provides an insight in to the types of queries and diversity of issues being faced by LGBTQ+ people accessing the service at the time – from those struggling with their gender identity to those seeking support after being arrested for cottaging.
Listen for: A tongue-in-cheek look back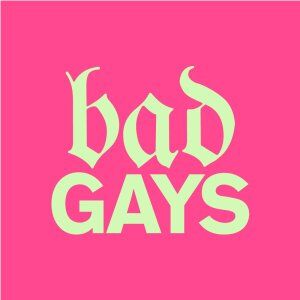 Admitting that the queer community can be quick to celebrate its heroes without necessarily acknowledging its bad eggs, this podcast seeks to strike a better balance.
Each episode profiles a different figure from history, and examines how their sexual identity informed some of their life decisions or circumstances.
Lost Spaces
Listen for: Tales of debauchery and dancefloor epiphanies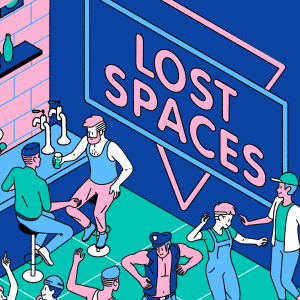 Ok, it's a shameless plug, but if you enjoy personal stories about coming out, going out, and finding yourself in the middle of a dancefloor then this is the one for you!
Every week a different guest talks about a lost queer space that was special to them at one point in their life. This then leads to conversations about who they were at that time, what was happening in their life, and how having access to a queer community helped shape who they have become.
History is Gay
Listen for: Little known or overlooked figures in history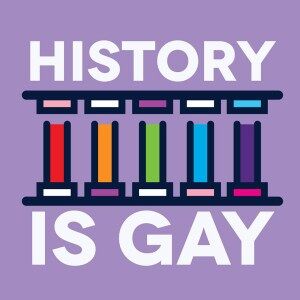 Even if they haven't been represented in the history books queer people have always existed.
This podcast seeks to shine a light on some of the underappreciated figures from history, celebrate their achievements, and reflect on their impact.
There's a lovely camaraderie between the hosts of this show, who make you feel part of their conversation in an open, friendly way.
Listen for: Intimate oral history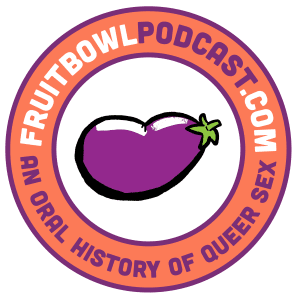 In an effort to shed a light on queer sex, and how people found out about and explored their sexualities (remember a time before the internet?) Fruitbowl podcast asks its guests to answer questions like:
What was your first time like?
What's the most embarrassing thing that's happened to you during sex?
What's your best move in bed?
What's interesting about this show is that you never hear the interviewers voice, and so, over the course of an episode, you develop an intimacy with the interviewee, whose voice rings in your ear long after you've finished listening.
We Were Always Here
Listen for: A British perspective on the AIDS crisis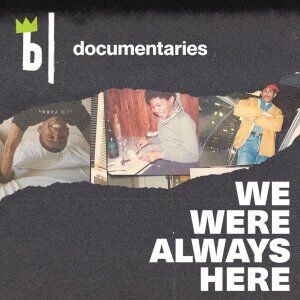 2021 marks 40 years since the first cases of 'Gay-Related Immune Deficiency', as it was known then, were identified.
In the ensuing years we've learnt a lot about the virus, the stigmatising attitudes from the public, and the resilience of people living with the virus. But there are certain voices that aren't given enough focus in the ongoing conversation.
Hosted by former Lost Spaces guest Marc Thompson this podcast seeks to address this, showcasing unheard voices and their perspective on the HIV epidemic in the UK.
Listen for: An honest account of our history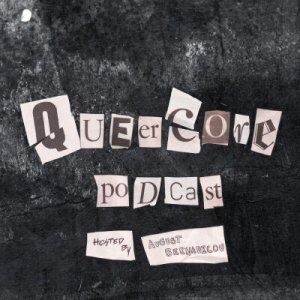 August Bernadicou, the host of this podcast, started collecting interviews with LGBTQ+ activists and community members when he was just 14 years old, and has so far collected over 500 conversations.
The show throws a spotlight on civil rights struggles, art movements, lost queer spaces and icons of the community.
Listen for: An Australian perspective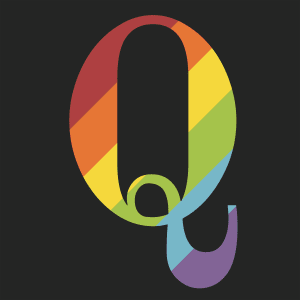 Everything is up for grabs in this podcast from Australia.
As well as discussing historical figures like Gladys Bentley and Audre Lorde, the show also reflects on queer cinema and pop culture.
With four co-hosts there's always a lively, open discussion to be had, and there's a clear respect and admiration from all.
Listen for: Modern history
An interview show that aims to look beyond the usual questions of coming out and its impact, to look at the whole person, their achievements, failures and successes.
Host Jeffrey Masters has an easy, open style that encourages honest reflection from his guests, and the show is a delight to listen to.