Grindr Web launched in 2019 and was dubbed by the hook up app as a way to "quickly and discreetly" chat while at the office.
But, just as quickly as it appeared it was gone. The site was taken offline and if you visit the URL all you see is a 503 error message.
Why is Grindr Web down, and when will it be back?
Is it a lost digital space, or will it return soon?
We did some investigating and here's what we found…
History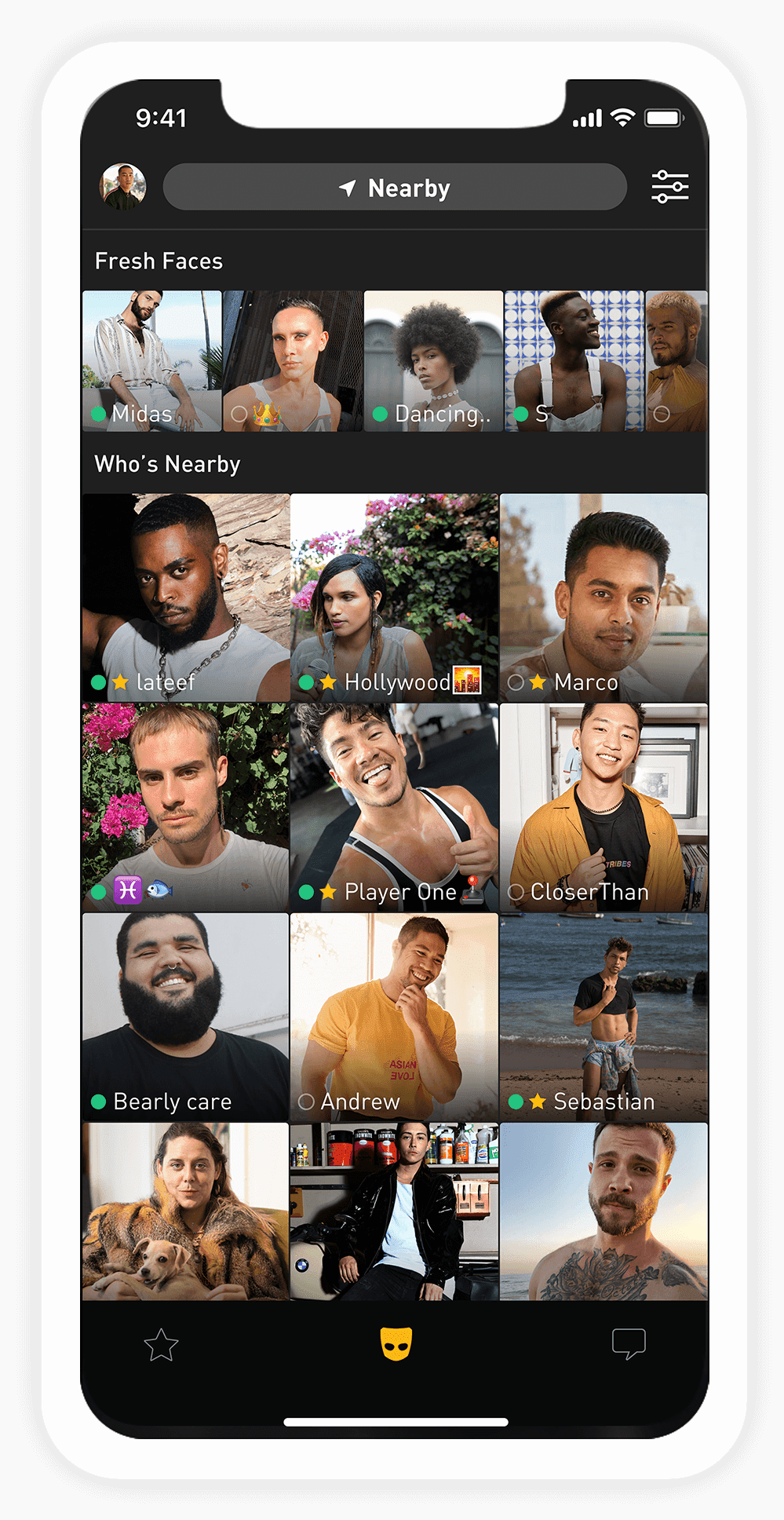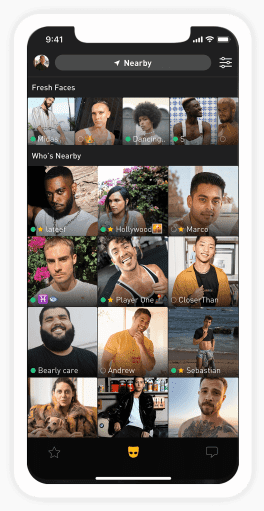 As you know (cause otherwise why are you here?) Grindr is a dating and 'networking' app for queer people, and is predominantly used by gay men.
Launched way back when in 2009 it has long been the most widely used of such apps. There are a staggering 27 million accounts, and 3.6 million daily active users across 196 countries.
For years Grindr users had been asking for a way to log in to their profiles using their desktop computers, but it wasn't until 2019 that the Grindr gods (ok, the Grindr developers) answered our prayers.
By scanning a QR code whilst logged in to their app, or logging in via their username and password (seriously, though, does anyone remember their Grindr username and password?) users could view their profile on their web browser.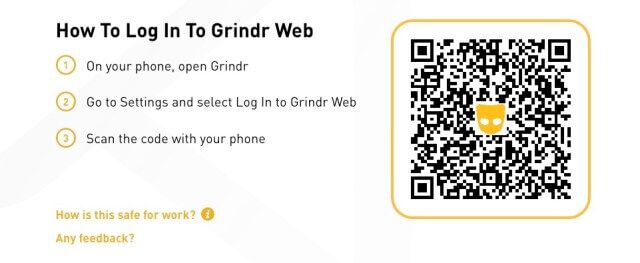 This provided access to all previous messages, nearby profiles, and all other features available within the app.
The key difference, though, was the design. Knowing that many of their users would be sneakily looking at their messages whilst at work or a public place like a coffee shop the developers created an interface that mimicked computer file folders.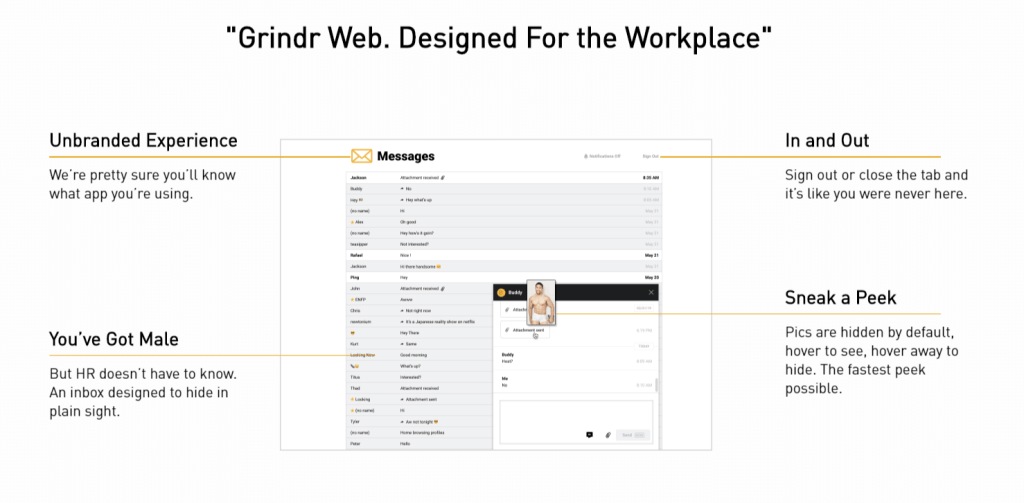 It was cleverly designed to look similar to a typical mail client, and hid that well-known shade of yellow. By activating 'office mode' you could even hide profile pictures (so those looking over your shoulder wouldn't be able to spy a grid of headless torsos on your computer screen).
Grindr Web Not Working
If you've tried to log in to Grindr Web recently you may have come across this frustrating 503 error message.

Without a formal announcement the page was taken down some time in 2020. It wasn't until a number of users queried the disappearance that Grindr offered the following statement:
We are enhancing the service and making some critical updates to it. It will return in the future better than ever.
Grindr did not provide any follow-up information, such as expected time the update would take, or even what the 'critical updates' were.
Users speculated that there were, in fact, no plans for the service to return. Many were frustrated by the lack of transparency or a timescale from company communications. Others felt that the service was not worth the subscription fee.
Security flaw
In October 2020 security researcher Troy Hunt (of Have I Been Pwned) and journalist Zack Whittaker (of TechCrunch) exposed that there was a serious security vulnerability in Grindr's programming. This vulnerability meant that anyone that knew your linked e-mail address could get access to your user account.
By entering a known e-mail address in the password reset form and generating a reset e-mail, a message would be sent back to the web browser being used with the details needed to reset the password contained in it.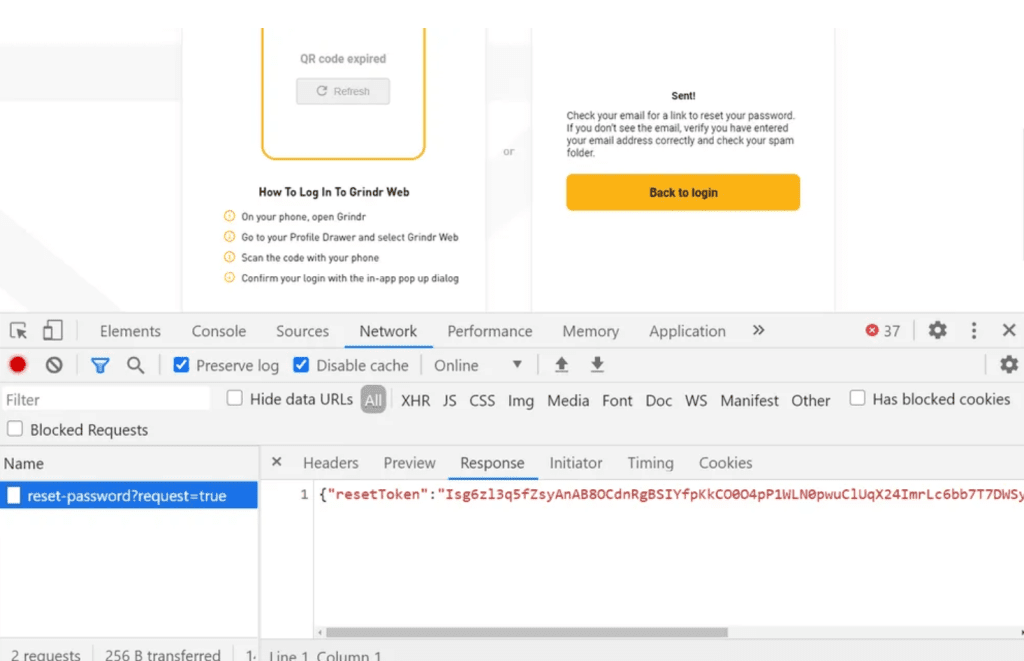 Anyone with this information could then copy and paste it in to a password reset URL and they would be given access to that account.
Though this issue has now been resolved, it may be part of the reason that Grindr hasn't rushed out to resolve the problems with Grindr Web. It may also go some ways to explaining why they've been so vague with details.
Work arounds
If all of that hasn't put you off, and you're still determined to see your neighbour's butt pics on a screen bigger than your smartphone then there are still ways to make it happen.
Firstly, you can use Grindr on your computer or TV by mirroring the phone screen on a selected device.
To do this you will need to download a screen mirror app, such as 'Mirror My Screen', or the imaginatively titled 'Screen Mirroring App'. These are available in your App Store.
This will enable you to cast your screen on to any selected device (and some even let you cast on to multiple screens at once, if that's your thing).
The second option is to install an Android emulator. After doing this you can download Grindr's Android version, sign in, and 'network' to your heart's content.
The best options for emulators include Bluestacks and LDPlayer.
Update
In October 2021 we asked Grindr for a progress update on the return of the site.
We will update this page once we have received a response.
In the meantime, if you have any update please make sure to let us know.